Welcome to Pro-Active Fenestration Solutions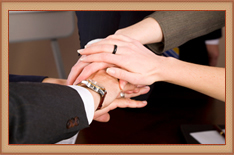 Pro-Active Fenestration Solutions, is a small, highly-focused consulting firm dedicated strictly to the window and door industry. Our senior consultants all have over 30 years' experience in the window and door industry from window and door design, to profile and tooling design, as well as all aspects of product testing, production and sales and marketing.

Unlike many of the consulting and accounting services doing business today, we work only with companies that manufacture doors and windows as well as extrusion and window hardware companies. We are the experts you can turn to when you need product development, manufacturing consultation, production advice or any other assistance related to the window and door industry.

In addition to technical assistance, we also can help your company understand the SR&ED program offered by the Canadian government and assist you in claiming the benefits available under this program. We can provide you with "proof of concept" pre-testing services, in-lab certification testing, manufacturing consultations, certification assistance, product development and comprehensive production assistance. We are truly a full-service fenestration consulting company dedicated to helping your business succeed.

Drawing on the extensive experience of our team, we help our clients identify and deliver value with pace, certainty and strategic agility. Our unique combination of experience, skills, approaches and tools gives us the ability to:

Generate value quickly
Deliver measureable results
Create durable solutions

Our range of services include:

Click on any of these services to see more.

Contact us today and let us show you how we can help your business reach its goals and objectives and how we can help maximize your profits.